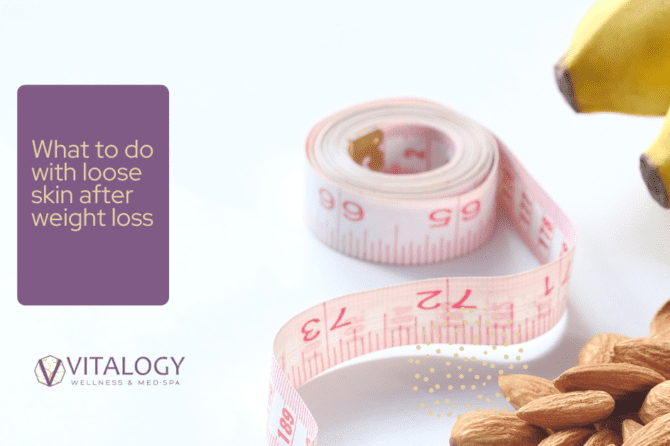 You Lost The Weight And Now What?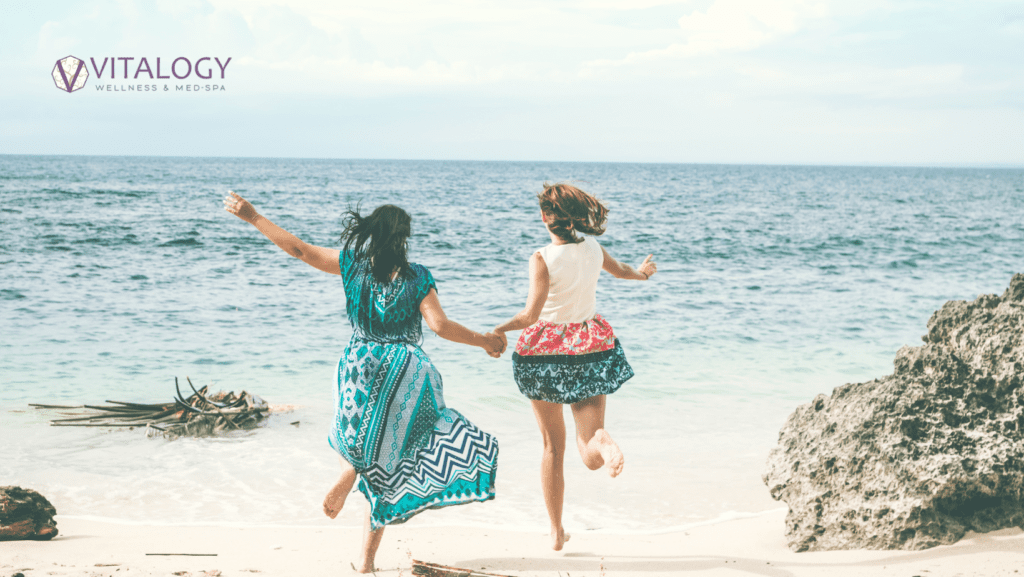 If you, like many of us, started the journey to weight-loss and noticed loose skin that does not seem to get better even with working out, then it may be time to consider other options.
Thanks to prescription drugs like Semiglutide, efficient nutrition, and consistent workout regimens, the weight is dropping quicker than ever before. That's great except for the extra skin and small areas of fat often visible especially on the arms, abs, and thighs. It's truly annoying.. but better than the extra pounds right? In this article we wanted to address a few nonsurgical options that have proven to be life-savers when it comes to tightening and plumping the skin on the face and body after weight-loss. Of course, babies, aging and genetics can also play a role when it comes to skin laxity (loose skin). No worries, we have you covered.
 Top Treatments For Skin Tightening On The Body:
Available at Vitalogy Medical Spa in Homewood, Alabama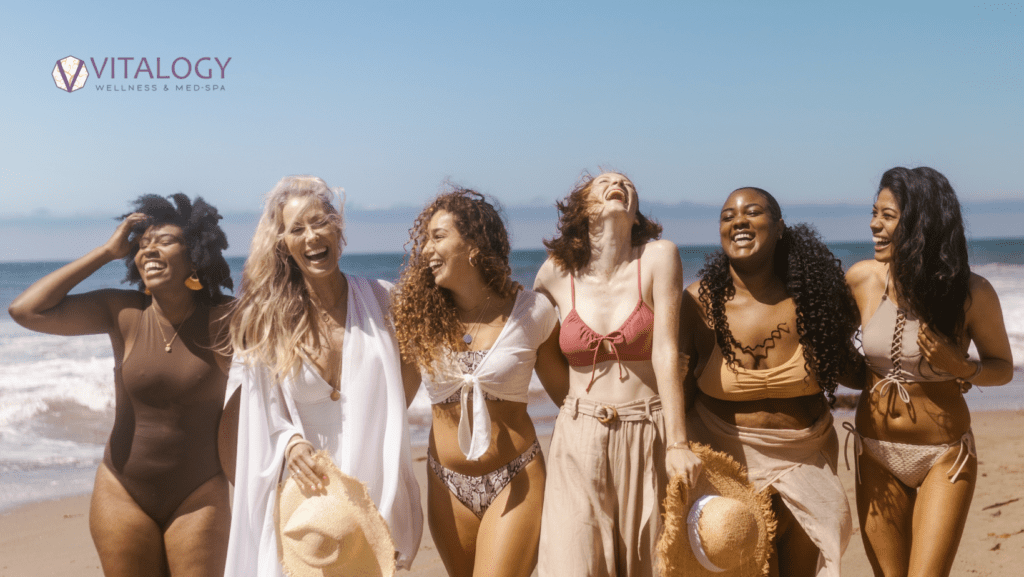 Top Treatments  For Skin Tightening On The Face & Neck 
Available at Vitalogy Medical Spa in Homewood, Alabama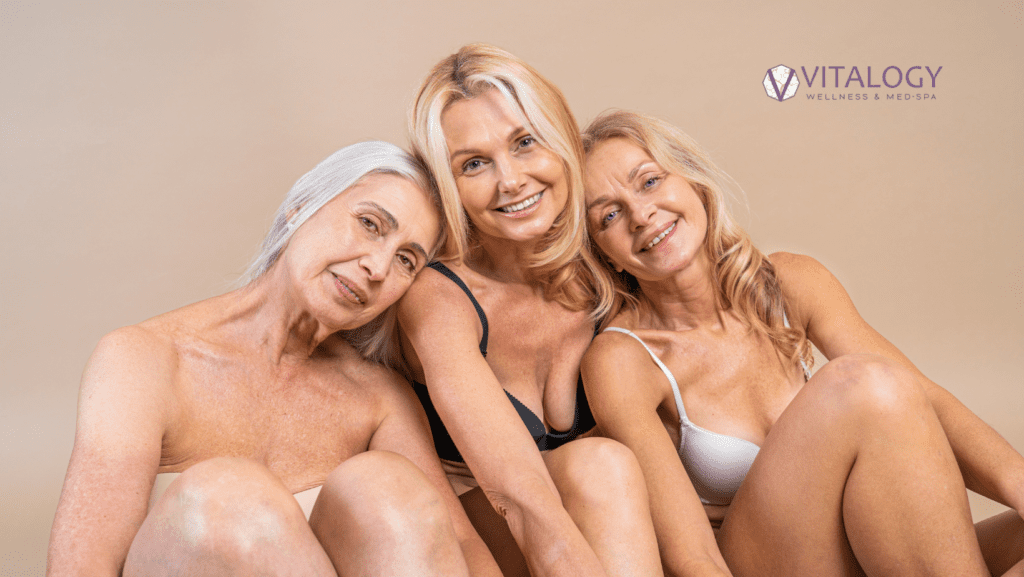 Virtue RF:  Smart RF Microneedling is the original handpiece attached to the Virtue RF System. Smart RF is an award winning FDA approved solution to tighten skin on the face and neck without downtime which is safe for all skin tones. The Virtue RF system uses 36 gold tipped insulated needles combined with radiofrequency to tighten and plump skin, improve texture and tone, reduce scars, and minimize enlarged pores. The Virtue RF system is perfect for the face and neck and men and women can equally benefit.
Exact RF : The Virtue RF system also offers a special hand-piece called Exact RF for smaller  areas of the face. The device uses a single needle to address under-eye bags, hooded lids,  jowls, and fine lines around the mouth. Some physicians even treat bra fat with this device.
Exilis: Exilis is a revolutionary skin tightening radiofrequency device that combines ultrasonic (acoustic) energy to offer a non-invasive treatment that helps to firm skin, reduces wrinkles.  It is effective for the face and neck as well as for the body. A minimum of 6 treatments is recommended to achieve best results.
Sculptra Aesthetic: Sculptra unlike Restylane (HA) fillers is a long lasting injectable that helps the body produce collagen and elastin fiber over time which in turn plumps and tightens the skin. . The main ingredient in Sculptra is poly-L-lactic acid (PLLA). Sculptra is very effective for volume loss in the face (temples, cheeks, mid-face lower face ) and can last 18-24 months.  You can expect gradual natural looking results. Sculptra is ideally combined with a traditional HA filler for instant results.
PRX DermPerfexion: PRX DermPerfexion  uses a chemical solution that penetrates and treats the deeper layers of the skin without affecting the outer layers of the skin. PRX is used to treat scars and stretch marks, tighten skin, improve skin texture, and to even out skin tone.  The treatment does not peel you like a chemical peel would and it does not require staying out of the sun afterward because this treatment does not cause photo sensitivity. There is absolutely no pain and no downtime. We can treat face, neck, and the body. Patients should be committed to 4 treatments scheduled 1 week apart for best results. PRX stimulate rejuvenation and healing while promoting cell turnover and general skin health and a treatment series can have lasting results up to one year. We recommend repeating a series of PRX treatments for skin tightening at least annually.
If you are interested in an evaluation for skin tightening, please submit the form below and we will be in touch to confirm your request. You can also contact us by phone. 
Med-Spa Appointment Request
"*" indicates required fields
*Patient results vary and are not guaranteed.
Leave a reply